---
---
By Kim Fuller                                                                  Published in Snowshoe Magazine
Out of all the base layers you own, how many do you actually wear? For most avid recreationalists, a few long sleeves come out of the drawer to be worn, then washed, folded and returned. We all know of a few reasons why to play favorites with fabrics, and that's why some layers move to the bottom of the pile.
Craig and Jessica Woods are based in Vail, Colorado, a mountain town at the base of Beaver Creek ski resort and just minutes from Vail. They are avid adventurers, and when it comes to snow sports, they know the importance of the base layer.
"We knew what we liked about base layers," Craig shares. "So we wanted to include the features that we liked from what we wear."
This couple, like many of us, have experienced problems with what to wear when it comes to winter long underwear. These are the long sleeves and pants that are in direct contact with skin, so it's no wonder that they can create skin irritation and problems with temperature regulation.
Bambool — a patent-pending fabric created by the company — is a combination of bamboo and merino wool. It's a blend that Craig and Jessica commissioned through a Colorado-based company — apparel designed here and made overseas.
"Bamboo and merino wool are soft, durable, anti-odor and moisture wicking," explains Jessica. "And they are also naturally renewable fibers. We're passionate about the environment, and the fabric is our contribution to finding an alternative to the overuse of synthetic materials."
Wear It Out
Bambool has been created to keep outdoor athletes comfortable — through a five-hour snowshoe or a full day on the slopes. The material is designed to keep you warm when it's cold, and cool when it's hot. Production for the apparel is beginning now, just in time for the winter season.
They do hope to expand their product seasonally, offering tank tops and t-shirts for summer activities. Right now, however, they are focused on keeping snow lovers happy from top to bottom.
"For now our design is for snow sports," Craig says. "The pants are especially for skiers, riders and snowshoers — three-quarter lengths pants so you don't get bunching in your boot or shin bang."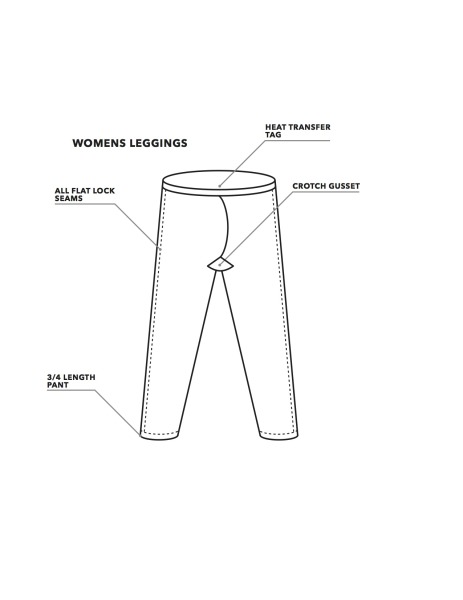 The women's pants have crotch gussets, and the men's and women's half-zip pullovers have arm pit gussets for increased mobility. All the garments have flatlock seams in order to prevent skin irritation. The base layers are designed to be skin friendly, all around.
"I can't wear pure merino wool because it's too itchy for me," shares Jessica. "So the blend of bamboo and merino wool works really well. There are no tags and flat seams, so there is nothing that is really going to irritate, even if you're wearing it all day."
Whether or not to add a new base layer brand to your collection is us to you, but Bambool is no doubt worth checking out.
I will be following up with a gear review, so stay tuned.
For more information on Bambool, visit their website.