---
---
By Kim Fuller                                                          Published in MTN Town Magazine
MHM Gear is a backpack company that is as native to Colorado as its creators. You'll even notice a nod to the state in the brand's logo. MHM has been in business out of Denver for eight years, and at the helm, founder Jeff Popp and vice president Casey Lorenzen are both originally from Colorado, and proud to say it.
"At the time when MHM was getting started, nobody in the pack world was really pushing the fact that they were from Colorado and proud of it," says Lorenzen. "MHM is born and bred Colorado, and over the years that has resonated with a lot of people."
Another standout aspect of the brand is a feature that has already given them some awards and attention in the outdoor gear industry. Their Snake-Loader™ zipper system wraps around the entire pack in the shape of an "S." This allows access to any panel of the backpack, or you can open up the pack fully and organize your gear with it flat and unzipped. Not all the MHM packs have this design, but the ones that do are notable in terms of how they look and how they function.
"Access to us is a huge component to how we build our packs," shares Lorenzen, "and making it as easy as possible and convenient for people to pack their bags and then get into their bags for their stuff. This design changes a pack from a top-loader to a side-loader to pretty much every angle, so you can get whatever you need."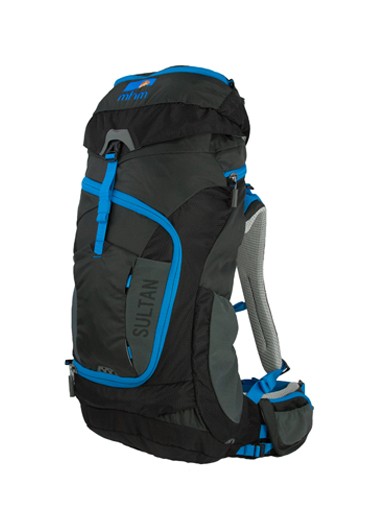 The new Sultan 50 is an exciting highlight for the brand this spring and summer. It's only been out for a few months, and Popp says the Sultan really represents all the best designs and features from their other bags.
"It has the Snake-Loader zipper and is also a multi-day larger bag," he explains. "It's just super versatile. I can basically be a day pack, but it can expand to be a multi-day, 60-liter bag if you max out the whole top expansion."
Read my recent Sultan 50 review here.
In other exciting news, MHM has recently switched their business model to direct-to-consumer. After being fully engaged in the retailer game, Popp says they saw some successes with it, but that this updated model allows the brand to be more competitive with their prices.
"With our biggest bag, we are able to shave $100 off the MSRP of that pack, just by making this move," he explains. "It also enables us to keep that close attention to our end consumer, and eliminate a lot of stuff that we weren't finding value in with the middle man."
Lorenzen says this not only translates to better prices but also more interaction with consumers. "We can design stuff more directly," he shares, "so it really makes a better product."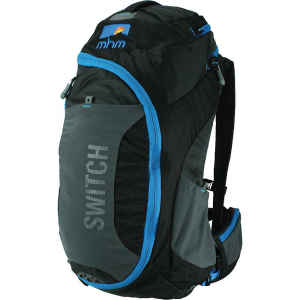 I recently tested the MHM Switch 26 pack. This multi-use bag has the Snake-Loader zipper system that put MHM on the map, and I definitely found it functional for easy packing and gear access. The Switch is a versatile yet manageable size and has a removable hip belt, so you can use it for hiking, ski touring or daily commuting. It's super comfortable, and I love how loading the pack and grabbing gear from it is such a seamless process.
This pack is $139 and can be found with all the other bag styles and sizes at www.mhmgear.com. If this pack was sold through traditional retail, it would cost $169. Now that you can really see the appeal of direct-to-consumer purchasing, find your perfect MHM pack and let's hit the trail.